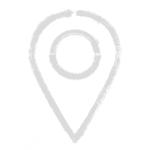 THINK emergency, THINK halef
Compassionate
Deceased Body Transportation
treating the deceased with the utmost respect
At Halef, we understand the immense emotional burden that families and loved ones carry when faced with the loss of someone dear. We are dedicated in providing respectful and dignified transportation solutions during these difficult times. With the utmost sensitivity and professionalism, we aim to ease the burdens of our clients and ensure a seamless process that upholds the dignity of the departed.
HALEF Compassionate Deceased Body Transportation Services
Our Commitment
to Dignity and Respect
Compassion lies at the heart of everything we do. Our team of caring professionals recognizes the importance of treating the deceased with the utmost respect, ensuring that their final journey is one filled with dignity. We handle each case with compassion and empathy, extending the same level of care and understanding to the bereaved families.
At Halef, we recognize that each family's needs are unique. We offer customized solutions, tailoring our services to accommodate any specific requests or preferences. Whether it involves religious or cultural considerations, we are committed to ensuring that the transportation aligns with your beliefs and traditions.
Halef for
difficult times
At Halef, we consider it an honor to assist you during this difficult journey, upholding the dignity of your departed loved one and supporting your family with empathy and compassion. Trust us to navigate the transportation process with sensitivity, allowing you to find solace in your cherished memories.
HALEF AIR ambulance SERVICES
Why choose
Halef?
Our fleet of specially designed vehicles and equipment ensures that the deceased is transported securely and with the utmost care. Our dedicated team adheres to strict protocols, ensuring that the journey is smooth and devoid of any disruptions.