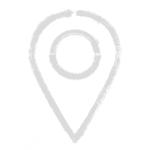 THINK LIQUIDATION, THINK HALEF
Our Process for Individuals and Corporates                                                                                                                                                               
Inspection/ assessment of the materials
Proposals for Buying
Approvals & Invoicing
Initiate Payment Transfer & receipts
Transportation Management
resell both used & unused furniture, Electronic, Machineries or Infrastructure assets
We are committed to finding ways to put used office furniture & other assets to good use and not into the landfill & Scrap Yards.
Consideration When
Liquidating Office Assets
When commercial offices relocate, what are the options for disposing of furniture that won't be incorporated into the new space? 

One option that commercial operations pursue is liquidation. Under the right circumstances, liquidation can be an effective way to find a new place and bring a cash return to the business. However, many factors impact the success of liquidation.

Business owners may be surprised to learn that their assets are worth less than they expect. The value of assets depreciates over time, and the life expectancy for most is 5 years. For example, any asset purchased for ₹ 10000 will depreciate ₹ 2000 each year. If that asset is 3 years old at the time of liquidation, the retail value would be less than ₹ 4000. However, that does not mean that the business will be able to sell the asset for ₹ 4000. The liquidator needs to account for the cost to disassemble, transport, warehouse, and sell the asset. The actual price the liquidator offers for the asset may be as low as 5% of the current retail value or in this example ₹ 200.
In order to stay in business, liquidators need to be able to sell the assets they purchase. If assets need to take up space in a warehouse for months or longer until the right buyer comes along, the liquidator must factor that storage and carrying cost into its offer. In some cases, liquidators will opt not to purchase difficult-to-sell pieces from commercial offices.

Liquidation processes can include unexpected costs, depending on the service model used by the individual company. Some may charge a steep removal and disposal fee to clear out assets that they do not purchase from the business. Others will only remove furniture that they have actually sold, leaving the commercial office to contract and pay for a mover to move out the unwanted office furniture.
Some commercial offices have attempted to sell their unwanted office furniture through the online marketplace. These businesses face a similar set of issues as liquidators and additionally must make time for potential buyers who want to view the pieces in person, haggle over prices, and only buy small quantities or individual pieces.
Halef Liquidation management
Best Cash Returns
for your Assets
Halef can provide the finest liquidation or resale value for your used and unused unwanted assets, such as furniture, electronics, machines, and infrastructure.
As part of this effort, Halef has partnered with nonprofit organizations, builders, landlords, small- & large-scale enterprises dealing in preowned assets, startup companies looking out for used infrastructure setup & individuals to build a list of their office furniture & other assets needs. During our contract to remove furniture & other allied assets from commercial offices & industries, we look for opportunities to transfer as many assets as we can to our partnered organizations for their spaces & customer needs. A significant amount of time and labor is involved in the disassembly of assets for transport to the actual delivery location. We make every effort to keep the cost of removing unwanted assets as low as possible for our clients. 2000000 +
Rupee Worth Assets Liquidated
522 +
Clients all over the world
HALEF LIQUIDATION Management
Why choose
Halef?
Halef is able to provide & bring the best cash returns into the business of our clients looking out for liquidation services to manage space or to move to a new business place.
get the
best storage solutions
01
Discovery Call
Give us details about the services you are looking for and information about items you plan to store or transport.
02
Fair Pricing
Calculate pricing using our pricing calculator, or reach out to us at our contact number or email.
03
Ready For You
You are now ready to store or transport with Halef International's state-of-the-art services.
Enter the details below for our team so that we can reach out to you for a Free quote.